A picture is worth a thousand words is what we always hear. But sometimes it's hard to find the right picture and when you find it, you don't always know if you can use it on your blog, your website or in your marketing materials.
Here are some great sites that have a wide selection of free stock images. They each have their own set of terms and conditions, so be sure to read the terms for the site you choose, but generally personal and some commercial uses are permitted (you are not usually allowed to sell the images). Some require a citation (credit to the owner), some a link back to the site, and some require nothing at all. Image resolution varies with each site. Some charge a fee for higher resolution images, others give you the hi-resolution image for free.
Searching also varies by site. Many of the sites break their images into categories, like Nature, People, Buildings, Business, etc. Others don't, so you have to search based on keywords.
Some sites use the Creative Commons copyright licensing standards creativecommons.org/licenses so you should become familiar with the various types of licenses and their meanings to know whether or not you can use the image for your desired purpose. This standardization makes it easier to know which images are suitable for your purpose.
Whichever site you choose, there are many great Free Stock Image websites out there, so go exploring!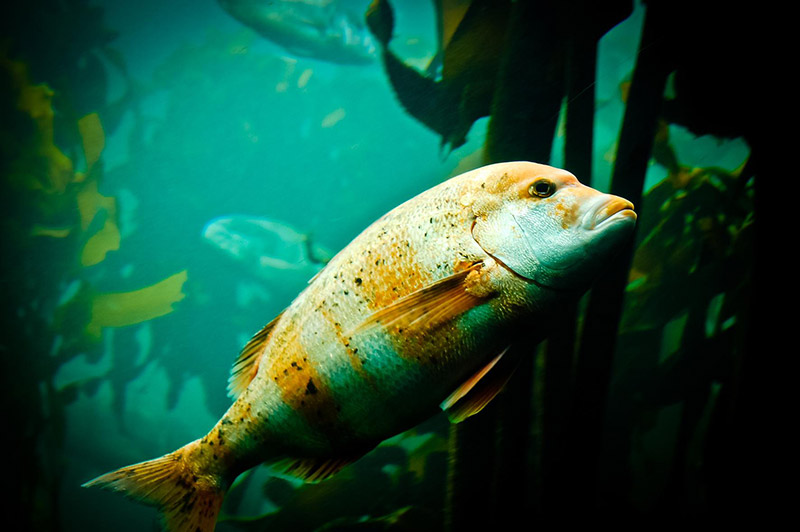 This is one of the most popular free image sites with over 400,000 images. You will need to create an account on Stock Xchg. Once you login, if you go to the Advanced Search page, you will see the various categories (premium/paid results show first, but just go below that to get to the free images).
Read the standard restrictions before you download, but you do not require any additional permission to use the images. Some images request that you notify the owner when using the photo for any public work. This is as simple as either clicking the owner's name and then "contact user" or simply putting a comment in the comment field for the chosen image. Let the owner know where you will be using the image and thank them (always nice!). Some owners ask to be credited for the image. Check the information in the 'availability' section.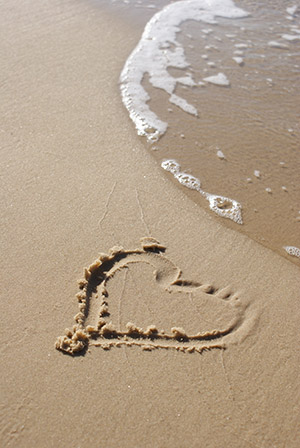 Openphoto uses Creative Commons licensing so check the license information for each image before you use it. Specifically, some images indicate that they are not to be used for commercial purposes.
In some cases you will need to credit the author (just copy the html provided – easy). Images are organized by category (30 or more different categories and subcategories). The search function doesn't work that well, but browse is good. When you find an image, click on it and you will also see similar images (although we found some errors with this and some unrelated images appearing)
"Untitled" by Frida is licensed under CC BY 3.0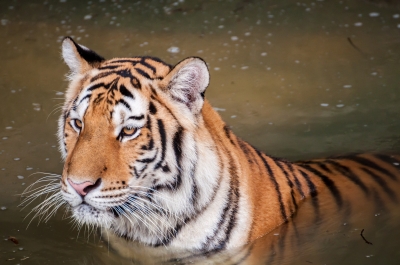 Image courtesy of criminalatt/ FreeDigitalPhotos.net
FreeDigitalPhotos.net contains tens of thousands of photos and illustrations. You can download images without registration. Small images, which are perfect for websites, are free. Attribution is required. Larger images are available for a fee (some just a few dollars). Attribution is not required on purchased images.
Be sure to read and accept their terms and conditions.
Images are organized into many categories, but there are ads in the middle of the screen, so don't forget to scroll all the way down past the ad to see the rest of the images.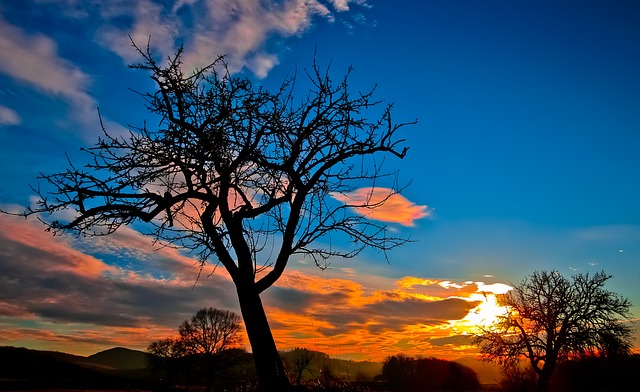 Pixabay has over 140,000 images that can be used for both personal and commercial purposes, without attribution to the original owner.
You can search by keyword and then search within the results by image/photo and by orientation (when you are looking for a landscape image, this is quite handy!). There are about a dozen or so categories, making finding an image easy.
Their staff manually approves all uploaded images so they are able to maintain a high quality standard as well as ensuring the images are Public Domain. Many of the images have uncluttered backgrounds making them easy to integrate into your website or marketing material. Download gives you the option of various size files – all for free. They even have a Pixabay Plugin for WordPress to help you easily pick photos from Pixabay and insert them right into your blog posts. Amazing! This is a great site with some high quality images. Be sure to bookmark it!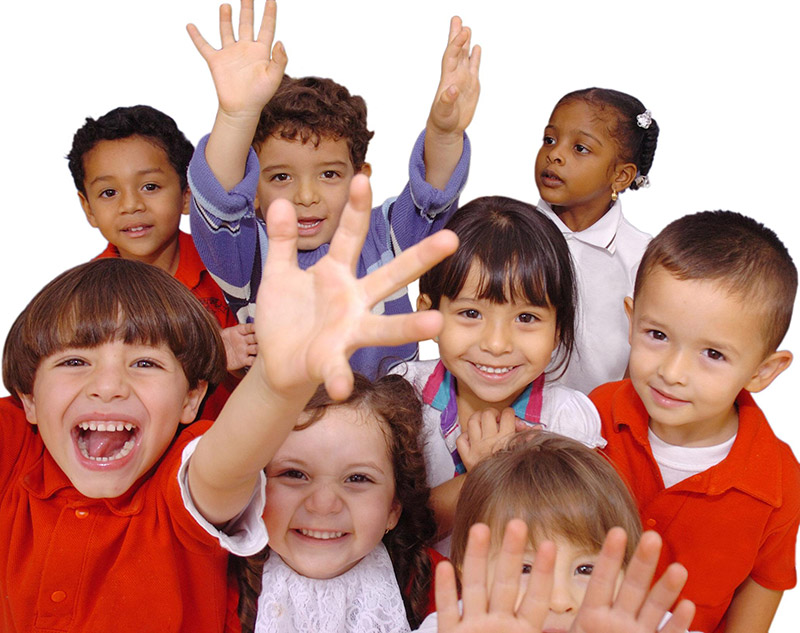 Stockvault has over 40,000 free images. You can use the images for non-commercial purposes (ie. on your blog, if the image is not used to specifically promote your product/ services). It has some great people images (like the one here) with uncluttered backgrounds, perfect for websites or marketing materials.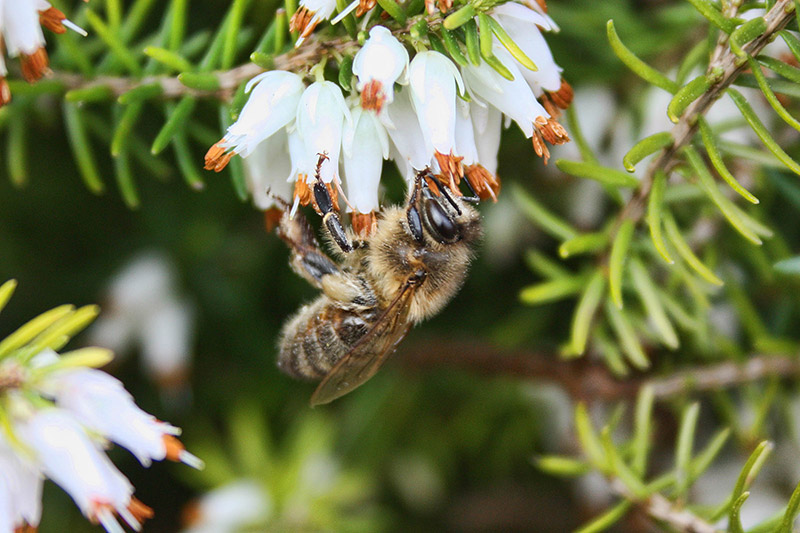 Photogen was initially a commercial stock photo site selling hi-res images. It re-launched in 2006 as a free stock site. There are not a ton of images, but they are nice quality and a good variety. Linkbacks are appreciated. No credit is necessary. Read terms and conditions. As with most free images, they cannot be used if you intend to sell the image or product (t-shirts, etc.). The images tend to be 'people-free' and there is no "people" category. All images are in hi-res JPEG format ready to be resized as needed.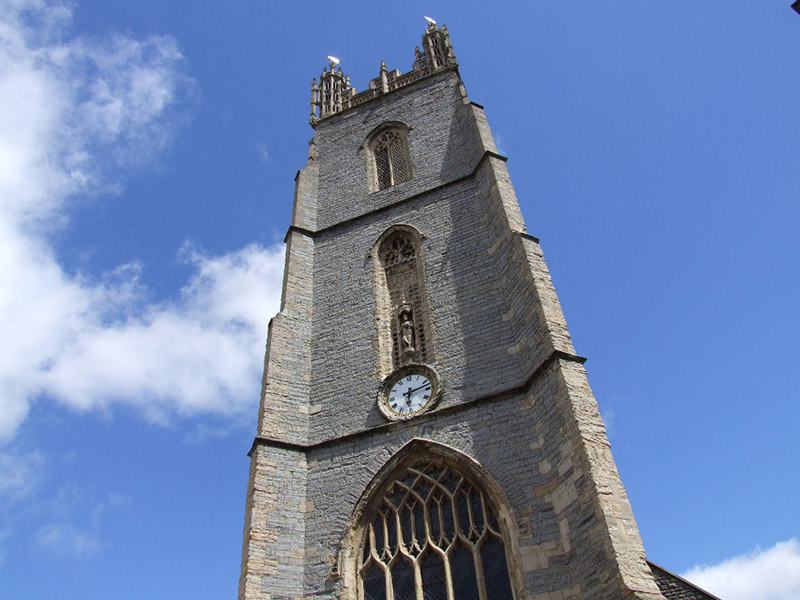 Founded in 2001. It has a basic search function using keywords and provides some very nice images. A small group of people contributes photos for the site and others have to be invited to join. This helps maintain a high quality of images.
100% non-profit and no ads. Donate if you like it – it pays for their server.
An interesting feature is how the images are organized by color – a helpful tool for graphic designers working with a specific color scheme.
This is the largest collection of free photographs on the internet with over 1 million images, with 183 sections organized into 3640 categories. It features exclusive images found nowhere else on the web with new pictures being added regularly. Impressive!
Link back and attribution is required for the free use images. You are required to enter your email address to indicate your agreement to their terms and conditions. Higher resolution images are paid and do not require link back or attribution.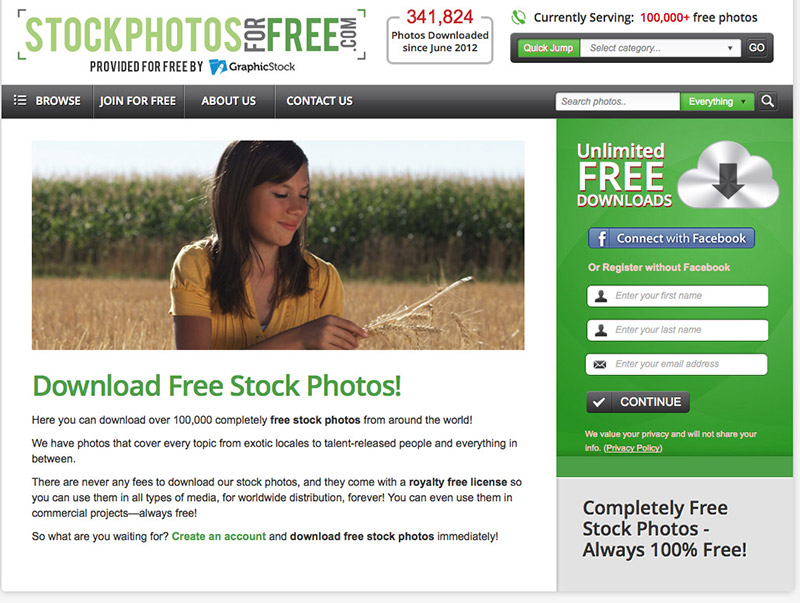 You have to join this site in order to download, but it is 100% free. They have over 100,000+ free photos in their database. Most of the images were still frames taken out of HD videos, so you're unlikely to find them anywhere else.
You can search by name, category, most popular, most recent. Images can be used for most applications, even commercial.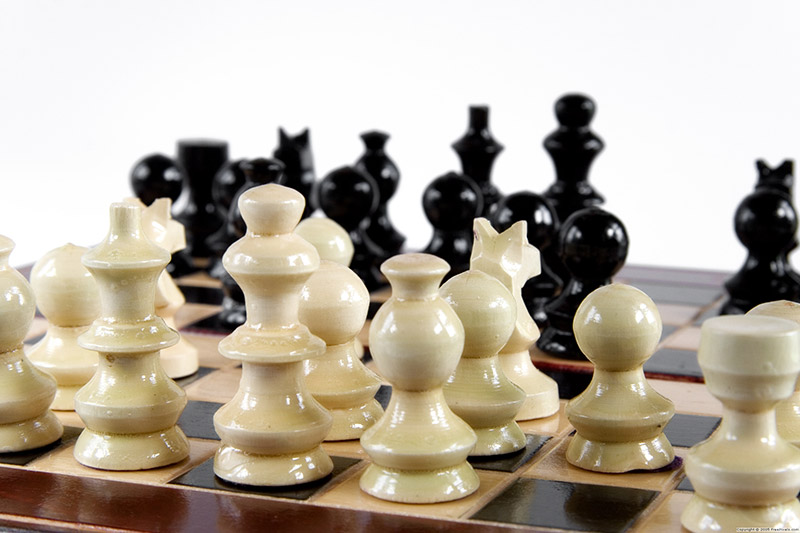 Image credit freepixels.com
When you use a Freepixels image in a web page, in printed publications, or in any product, advertising, or packaging you must credit freepixels.com. There are approximately 5,500 images in 40 different categories, the largest of which is "Nature" (2,297).