We had a huge response to our ugly website contest from the December newsletter. In the end the winner was 
lawsonautoservice.com
.  We've hosted the site for Mr Lawson since 2005. He said he created the website himself just learning how to create a website and hasn't updated it since. The new site was created using wordpress so it's really easy to manage. So without further ado here's the before: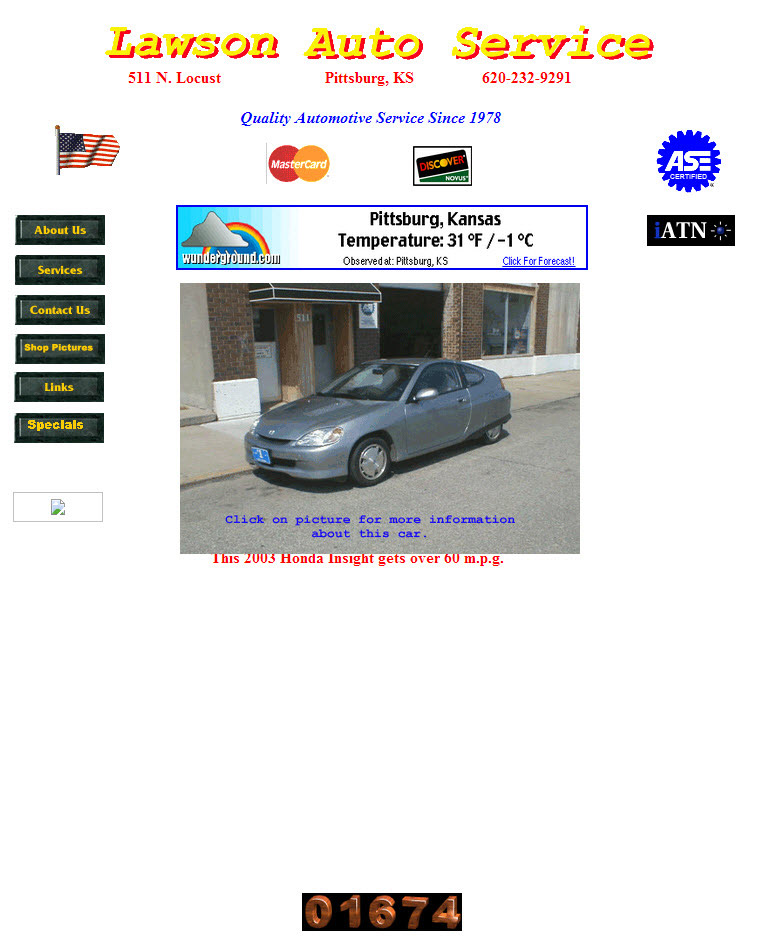 And here's the after: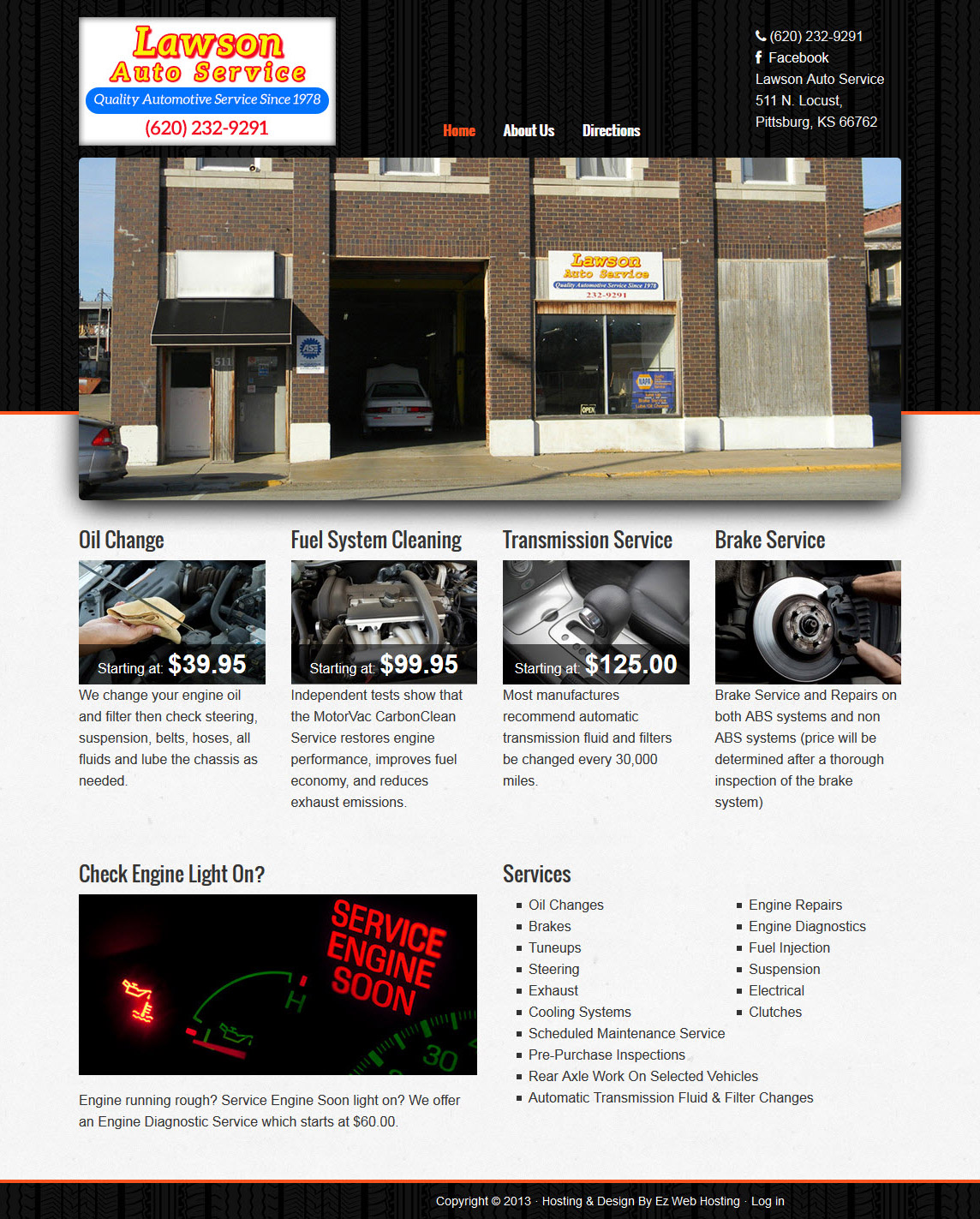 Redesign is fantastic!!
Dec 20, 2013 by 
Roger Lawson
Ez Web Hosting Inc
,

USA
I want to thank your company and especially Daniel for redesigning my website. It looks great and I am very happy with it. I briefly looked at the software that is now used to design, and I think it will be easier to add components to the site. Thanks again! http://www.lawsonautoservice.com/
business
0.3
Do you need a redesign?
Free Website Consultation – We are truly here to help. Tell us about the site you're trying to create and what features you need and we'll tell you exactly how we would create the site. We may even be able to give you a few tools (themes, plugins etc) that will truly save you time and money.